Have you recently bought any Bluetooth earphones or earbuds? Are you facing any confusion with its charging options? Do you want to know alternative ways to charge your Bluetooth headphones? If so, you've come to the right place, as this article shares valuable insight on how to charge Bluetooth earphones and earbuds in various ways. 
If you're new to this technology and finding difficulty going ahead, take no worries. After reading this article, charging your new gadget (Bluetooth earphones/earbuds) will seem like a piece of cake. Although different brands of earphones and earbuds come with different charging methods, the best brand - GOVO - keeps things simple and accessible for its users. 
So, read this article till the end to clear all your doubts.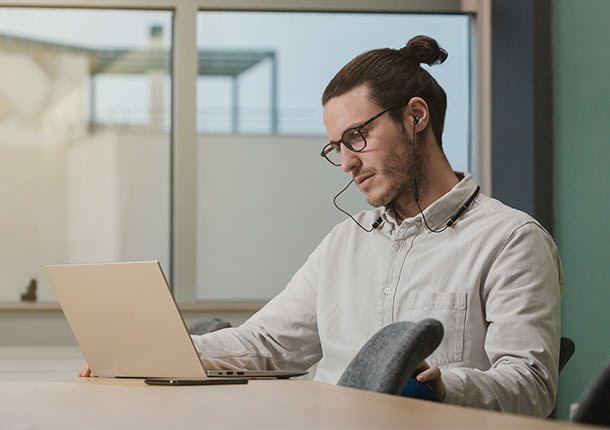 How To Charge Bluetooth Earphones
The best possible way to charge your Bluetooth earphones is by using a dedicated charger. If there's no dedicated charger along with the earphone's box, it's no issue at all. 
You can use another charging interface as your dedicated charger, with the same charging rated power. Furthermore, you can connect your earphones to a laptop or PC via a USB cable to charge it. 
THINGS YOU WOULD NEED
USB cable (Type C)
OTG cable 
Laptop/tablet
YOU CAN'T STOP LISTENING TO THEM
STEPS TO CHARGE BLUETOOTH EARPHONES
Here's a detailed step-by-step guide on how to charge Bluetooth earphones: 
Step 1: Charging Bluetooth Earphones With a USB Cable 
You can charge your earphones on any electronic device that supports a USB port. All you'll need is a USB cable. 
You can charge it with laptops, gaming consoles, TV, speakers, and others. 
There's no need for your earphone's compatibility with these devices, granted they consist of a USB port. 
You can also use your phone or tablet to charge the Bluetooth headphones. For this option, you'll need an OTG cable. 
Check what type of USB port your headphones have. If it's USB type C, you'll need an OTG cable with a USB type C connector on one side and a USB 3.0 male connector on the other. 
However, if your Bluetooth headphone features USB 3.0, you'll need an OTG cable with USB 3.0 male connectors on each side.
You'll have to connect the OTG cable, one end with the headphones and the other one with the phone. After finishing this connection, make sure the headphones start charging. 
Note: Every smartphone doesn't feature OTG support. In that case, this option becomes non-applicable to charge your Bluetooth earphones. 
Step 2: Charging Bluetooth Earphones With PC or Laptop 
If you use a PC or laptop to charge your Bluetooth earphones, there won't be any need for an OTG cable.
You can use any standard USB cable with USB 3.0 on one end and type C on the other. Make sure both ends have male connectors. 
Connect one end to your earphones and the other to your laptop or PC. 
Once done, they will start charging instantly. 
It's imperative to know that charging via PC, laptop, or phone doesn't damage your earphones. Bluetooth earphones from top brands like GOVO have advanced mechanisms and technology that take care of the energy overflow and prevent any damage from charging. 
Note: if you use a laptop or phone to charge your headphones, their (phone and laptop) charge will likely drain out soon.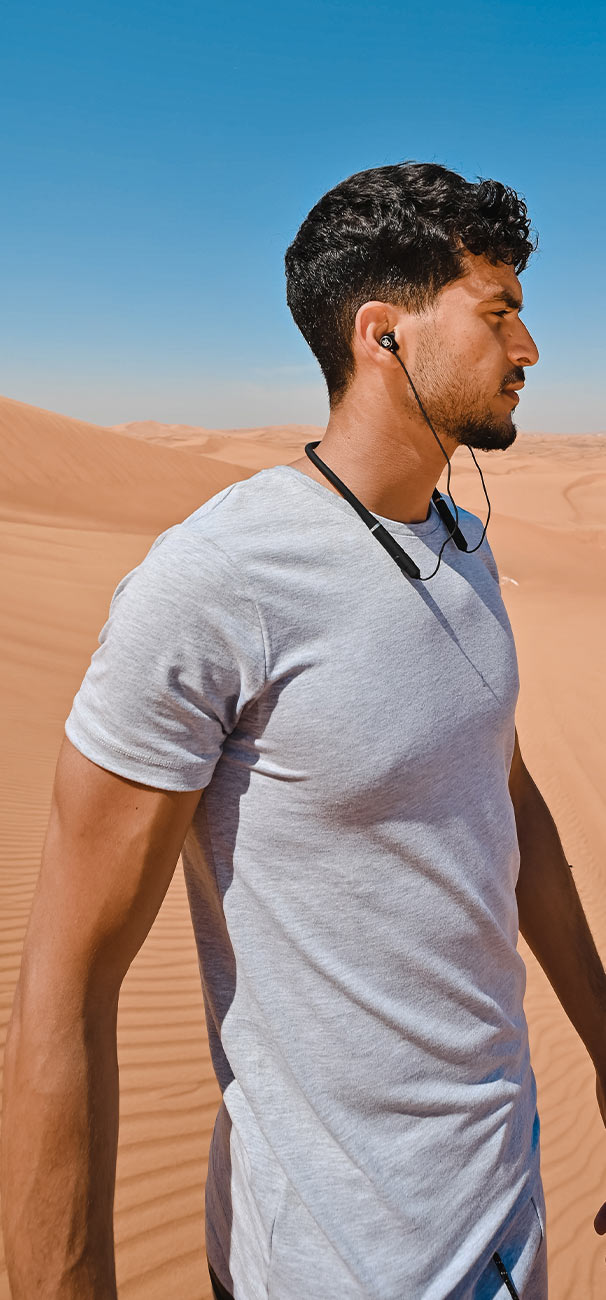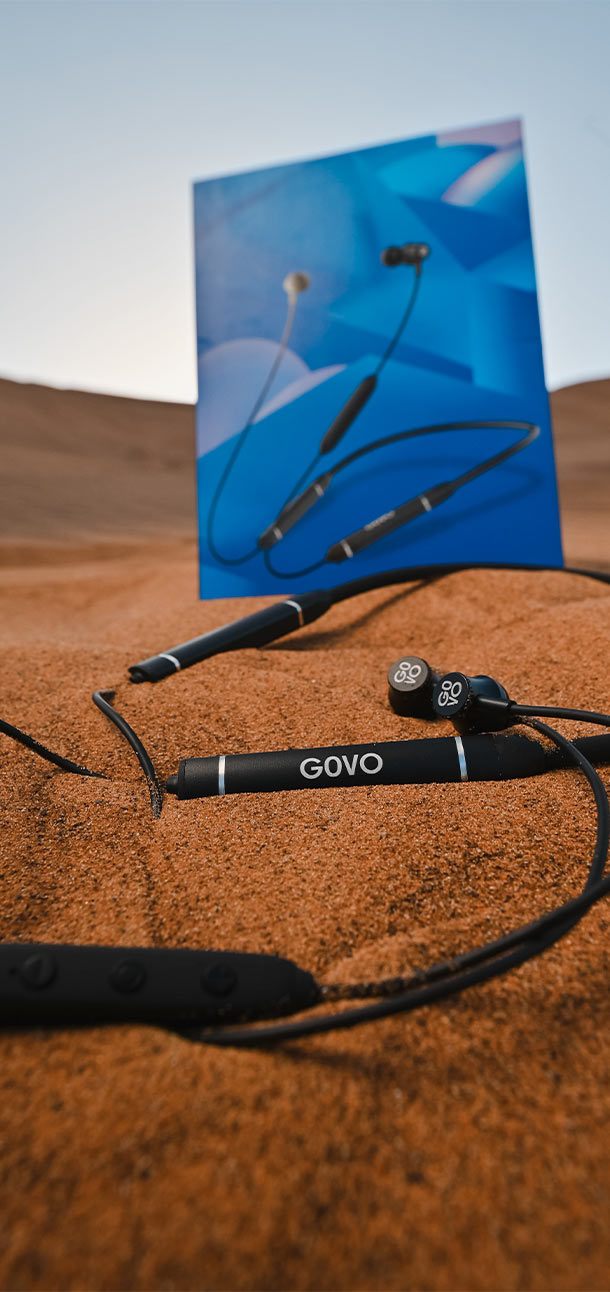 HOW TO CHARGE BLUETOOTH EARBUDS
Here's a detailed step-by-step guide on how to charge Bluetooth earbuds seamlessly: 
THINGS YOU WOULD NEED:
USB Cable
Charging Case
Wireless charger (optional)
STEPS TO CHARGE BLUETOOTH EARBUDS
Step 1: Charge Your Earbuds With Charging Case 
The best-in-class earbuds like the GOBUDS 920 come with a sturdy and attractive carrying case that follows the power bank style charging approach and offers it to users. If you have just removed your earbuds out of the box then you would have to remove the plastic film on the earbuds connectors and then put them back in the charging case
If you're considering buying an earbud, choose the one with a case charging feature.
For charging the case, follow the steps mentioned above. 
All you have to do is connect the USB cable to the charging case port.
Once a light starts to blink, put your earbuds back on the case.
Then, leave it on charge for an hour or two. 
Step 2: Charge Your Earbuds With Wireless Charging 
Wireless charging is the latest and most advanced way of charging Bluetooth earbuds. This method doesn't involve any use of wire. To use a wireless charger:
Keep the charging case on the charging mat.
Make sure the lid is closed, and the status indicator of the case is facing up.
It will automatically start charging. 
Once the battery is fully charged, a light will blink. 
Note: This is a very new technology, which still needs time to make its way to the general public. So, there's no need to rely on this method entirely.  
FINAL WORDS
So, get the most out of this comprehensive guide to ensure that your new Bluetooth earphones (let's hope it's from GOVO, as they're the best!) always stay fully charged and fully functional. 
Now that you have learned to charge your earbuds, you would also like to learn how to connect earbuds to a phone
Visit our curated Bluetooth Headphones blogs and get up to speed with the latest updates about Bluetooth Headphones and Neckbands