Are you still looking for the answer to "what are the best earbuds for gaming?"
Well, let us guide you through the answer. The best gaming earbuds are the ones that ensure a plethora of benefits at reasonable prices. Apart from being portable and lightweight, they should provide a comfortable fit for the long-term and offer seamless connectivity with a range of devices. 
So, if you're struggling to find such earbuds for your next-level gaming experience, your wait ends here. We present to you - GOVO - the leading headphone brand in India that provides the best-in-class range of top-quality true wireless earbuds for the ultimate gaming experience. 
Below is a list that will help you gain insight into their top-rated models. 
BEST EARBUDS FOR GAMING IN 2023
Best Gaming Earbuds

Battery Life

Driver Size

Price

33 hours

7mm

 

 

 

20 hours

10mm

 

 

 

30 hours

6mm

 

 

 

20 hours

10mm

 

 

 

20 hours

10mm

 

 

 

25 hours

10mm

 

 

 

20 hours

10mm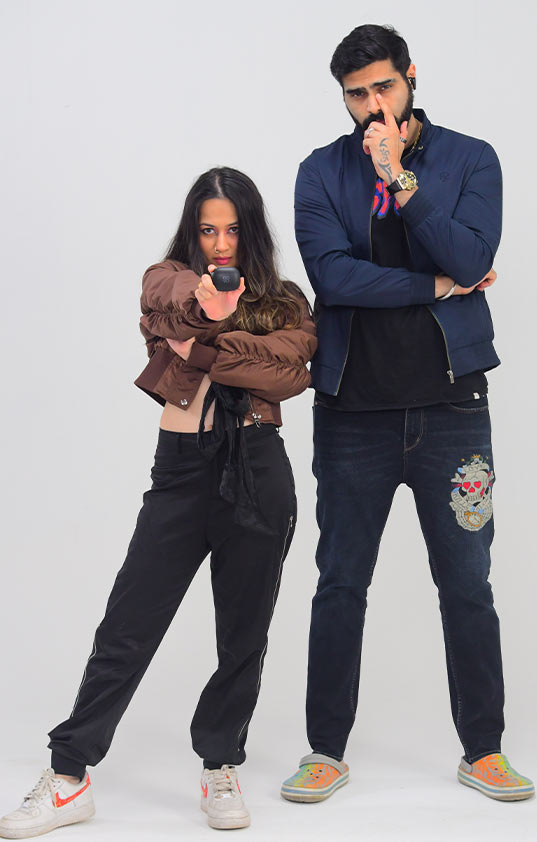 The GOVO GOBUDS 600 earbuds is an excellent passive noise-canceling headphone. It comes with a battery charging case of 480 mAh power, which needs only 1.5 hours of charging to deliver up to 33 hours of music playtime. 
The multi-functional touch controls ensure ease of use while gaming. Its noise-canceling microphone will eliminate the ambient noise and let you stay immersed during your intense gaming sessions. Thanks to its Mono Mode, you can also use the earbuds as a mono headset. 
What's more, the GOBUDS model is ergonomically designed to ensure a comfortable fit. The latest Bluetooth 5.0 technology lets you enjoy seamless connectivity with your PC or console. 
These GOVO Bluetooth earbuds were explicitly designed for music lovers who won't compromise on quality sound while prioritizing elegant design. When it comes to the in-line mic, the GOVO model has delivered something promising for gamers. Plus, the built-in mic is excellent for video meetings too. 
With a dynamic 10mm driver, these earbuds ensure the best-in-class deep bass and pro audio quality. The charging case takes 2 hours, and the earbuds take one hour to be completely ready to serve you for the next 20 hours. These fantastic earbuds are made of a premium aluminum case, which gives them an elegant and sophisticated look. 
Most importantly, its super touch controls with Bluetooth 5.0 seamless connectivity let you enjoy the best gaming experience ever.  
The GOVO GOBUDS 920 has earned the reputation of being one of the best wireless gaming earbuds in the gaming community. One of the reasons for this is they offer a high-end audio experience, especially to mobile gamers.  
These earbuds boast a long extended battery life that ensures a non-stop music listening experience for all. Thanks to its Ultra-Fast Charging Technology, you only need to spend 1.5 hours on charging to utilize its full charge power for the next 30 hours. 
The dynamic 6mm driver of these GOBUDS ensures deep bass, excellent directional audio, and rich-mid tones, which makes an outstanding choice for playing games on PS5 or Switch, or mobile. Plus, dual pairing mode lets you easily switch between devices, say your phone and laptop. 
Furthermore, you can use the earbuds as a mono headset too. Plus, you can sync the earbuds with any device you want that supports the latest Bluetooth 5.0 technology. 
Are you looking for a pair of earbuds that ensure long battery life, seamless connectivity, pro audio quality, and HD quality built-in mic at a reasonable price? 
If so, it's clear that you're looking for a complete package deal, and there's nothing that can be more promising than the GOBUDS 901 from GOVO in this case. 
With a rechargeable battery of 30 mAh power, these GOVO earbuds ensure music playtime of up to 20 hours, which is incredible. The charging case is made of premium aluminum, which magnifies the elegance and aesthetics of the overall model. 
Furthermore, you won't have to worry about your comfort of use while gaming as these earbuds come with super touch controls.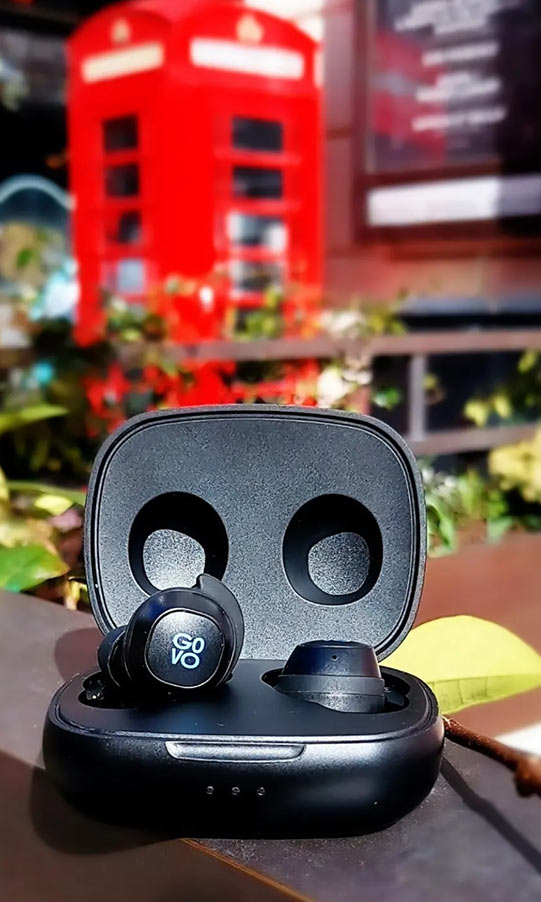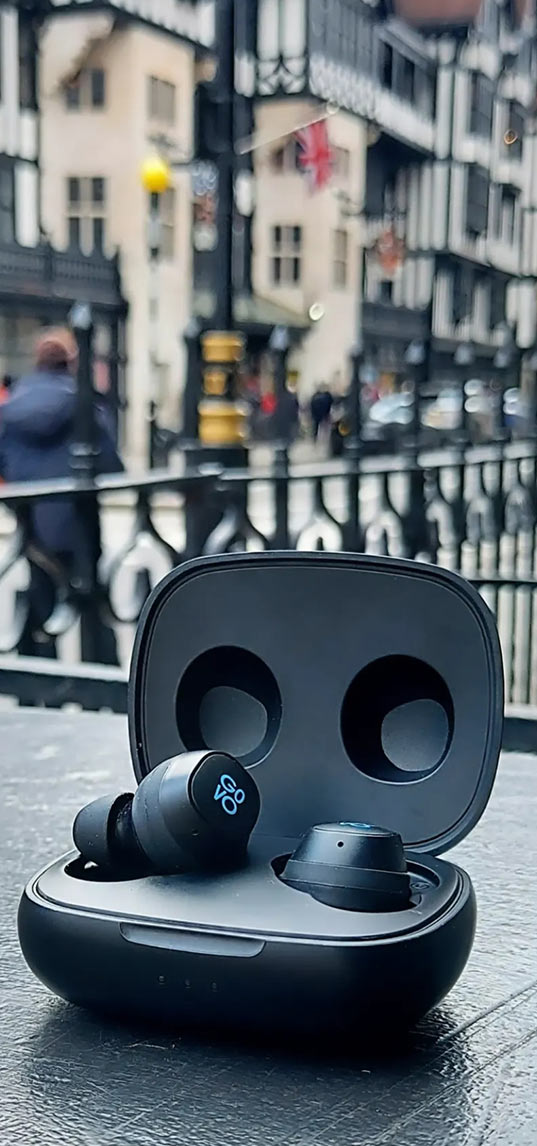 This is the most budget-friendly option available in the collection of GOVO's best-in-class gaming earbuds. 
This wireless earbud model comes with the latest Bluetooth 5.0 technology, which ensures up to 30 feet of seamless connectivity. So, no matter if you had to pee in between your gaming session, you can still hear the enemies. 
Also, this GOVO brings the benefit of passive noise cancellation to gamers. Now you won't get interrupted to hear the footsteps of the enemies just because your mom was screaming for you to join the dinner table. The noise-cancellation technology eliminates the ambient noise and takes care of everything. 
Last but not least, the GOBUDS 400 comes with a dynamic driver to ensure bass boosted audio quality. 
Do you need fast-charging wireless earbuds for your non-stop gaming sessions at an affordable price? If so, you should definitely check the GOBUDS 621 from the renowned brand - GOVO!
This is one of the most popular earbuds among gamers, and let us tell you why. It provides 25 hours of music playtime with just 45 minutes of charging; credit goes to its Fast Charging Technology. 
Furthermore, the gadget utilizes the newest Bluetooth v5.1 to ensure seamless connectivity for an optimal gaming experience without the involvement of any wires. 
From advanced drivers for deep bass to super touch controls for easy usage to passive noise-cancellation technology for an interruption-free gaming experience, it provides it all. 
The GOBUDS 410 is undoubtedly one of the best gaming earbuds from the GOVO's collection. The reason behind its popularity can be many, and its excellent audio quality at a budget-friendly price can be one of them. 
The GOBUDS model has a dynamic driver to ensure rich bass and true audio. It ensures up to 20 hours of playtime on a single charge, which is impressive. Thanks to its passive noise cancellation feature, your gaming sessions will be blissful from now on. 
ARE EARBUDS GOOD ENOUGH FOR GAMING?
Yes, earbuds are good enough for gaming, especially when you're using GOVO earbuds. The top-quality earbuds from GOVO have a latency that no other brands can claim to have in the market. 
With an enhanced voice chat option, premium game sound quality, wireless connection, and noise reduction, the GOVO earbuds make a perfect gaming companion. 
CAN YOU TALK WITH GAMING EARBUDS?
Yes, you can always talk with gaming earbuds; otherwise, what's the point, right? The best gaming earbuds are powered by voice assistants, hands-free controls, and HD-quality microphones.