Technological advancements have led to the rapid evolution of TVs. We had come long ahead from the time when televisions meant a heavy and bulky box. Nowadays, TVs have become as slim as they can get.
However, the sleekness of televisions has one downside. Despite massive developments, televisions cannot offer the sound quality to make your heart race. People purchase a soundbar or home theater for an immersive audio-visual experience at home.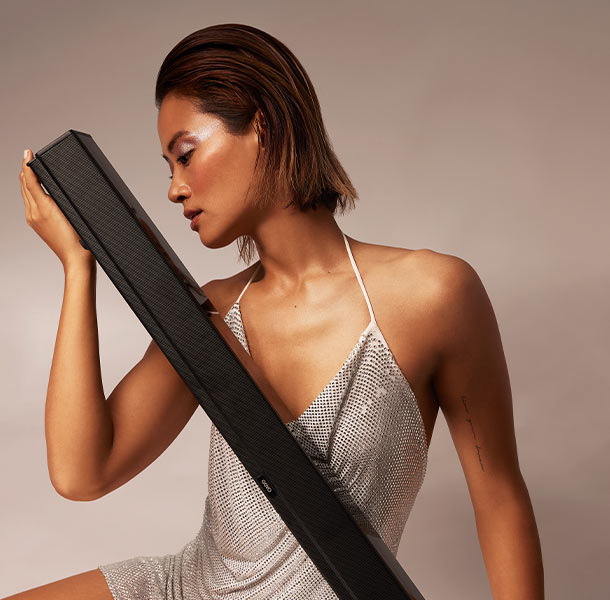 SOUNDBARS VS. HOME THEATER SPEAKERS – HOW TO DECIDE
People are often at crossroads between a soundbar and a home theater. Let's get into the article to determine which one would be the ideal solution for you.
WHAT IS A SOUNDBAR?
A soundbar produces audio from anything that's on display. If you want more depth regarding bass and power, you must get a soundbar with an external or internal subwoofer. But soundbars are also available without a subwoofer. Soundbars are usually single bars with speakers. But nowadays, you can also find various audio options like surround sound. 
WHAT ARE HOME THEATER SPEAKERS?
Home theater is a system that comes with multiple speakers. You can get proper surround sound from a home theater setup. You can even set the speakers in different corners to get sound from all directions. 
While purchasing a home theater system, you get to choose the type of surround sound. You can get a 2.1, 5.1, 7.1, and so on surround channel. You will have more speakers with a higher surround channel. 
WOULD EITHER SOLUTION BE AN UPGRADE FROM THE BUILT-IN SPEAKERS ON MY TV?
A soundbar or home theater would be great for upgrading the built-in speakers on your TV. The significance of the upgrade depends on the audio output quality. It brings us back to square one regarding the soundbar vs. home theater debate. 
WHICH ARE BETTER: SOUNDBARS OR HOME THEATER SPEAKERS?
Let's choose a few criteria to decide which one's the best. 
SOUNDBARS VS. SPEAKERS: EASE OF SET-UP
In this category, soundbars are a clear winner due to their easy installation process. A little space below the TV and two plug points to connect the subwoofer and soundbar are enough. You will also find soundbars that offer wireless connectivity to the rear speakers and subwoofer.
A home theater speaker system is usually wired and requires a connection with a subwoofer. Moreover, the speakers also take up more space. The placement of the home theater speakers is also important to get optimal sound. 
Planning the placement and managing all the wires seems like a complicated process. But with soundbars, you can set them up by following a simple user manual. Soundbars with Bluetooth connectivity are easier to set up.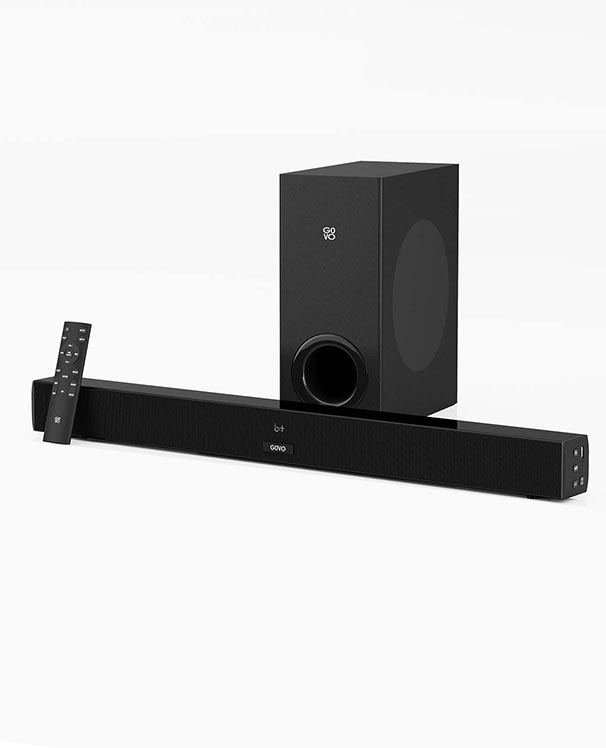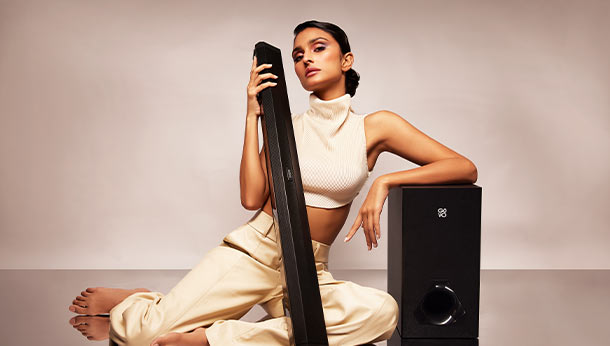 SOUNDBARS VS. SPEAKERS: CONNECTIVITY
A Soundbar comes with multiple connectivity options. The most affordable models of soundbars come with an HDMI port and HDMI input port to connect more than one device to the TV at once. You will also find soundbars with Bluetooth connectivity and optical connection.
Home theater speakers also come with good connectivity options. A basic 5.1 home theater setup also offers regular RCA and Bluetooth connections. The more modern options come with extensive options like HDMI ports, Bluetooth, WiFi, an optical connection, and more. 
A home theater speaker with an external box offers more connectivity options than an expensive soundbar. Therefore, a home theater speaker system is ahead in this category. 
SOUNDBARS VS. SPEAKERS: DOLBY ATMOS, DTS SUPPORT, AND SOUND OUTPUT
Soundbars usually support some basic formats of Dolby or DTS or both. Models on the higher range offer support for DTS:X Dolby ATMOS and more. But even home theater systems also offer the same level of support.
However, home theater systems will come with better sound separation features and deliver distinct sound. With the speakers kept at a distance from one another, you will be able to hear the sound traveling from one corner to another. The entire setup will offer a more cinematic experience at home.
But soundbars are not too far, with companies focusing on the idea of bouncing back. The multi-directional speakers will offer more immersive audio. But you might not be finding such advanced soundbars within a similar price bracket of home theater speakers.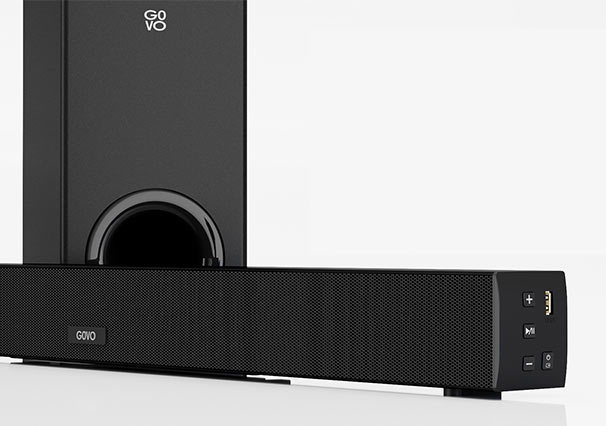 SOUNDBARS VS. SPEAKERS: PRICING
Both soundbars and home theater systems are found within an extensive price range. You can set your budget after determining the features you want. Be prepared to spend more if you are looking for wide connectivity, codec support, and more. 
SOUNDBARS VS. SPEAKERS: WHICH ONE SHOULD YOU PURCHASE?
In the debate of soundbar vs. home theater, the winner depends on the different preferences of people. You must consider your needs and evaluate the pros and cons of both options to determine the best one. Irrespective of which one you choose, GOVO is a trusted brand with a huge collection to offer.  
If you have already made the decision of buying a soundbar feel free to check out our soundbar buying guide to find out which soundbar is best for you,