In an exciting development for both the entertainment and advertising industries, popular Bollywood actor Sidharth Malhotra has been appointed as the brand ambassador for Govo, a prominent company in India. This significant announcement has garnered widespread attention, as it was recently covered by several major publications in the country. Let's take a closer look at this news and its implications for the brand and the actor.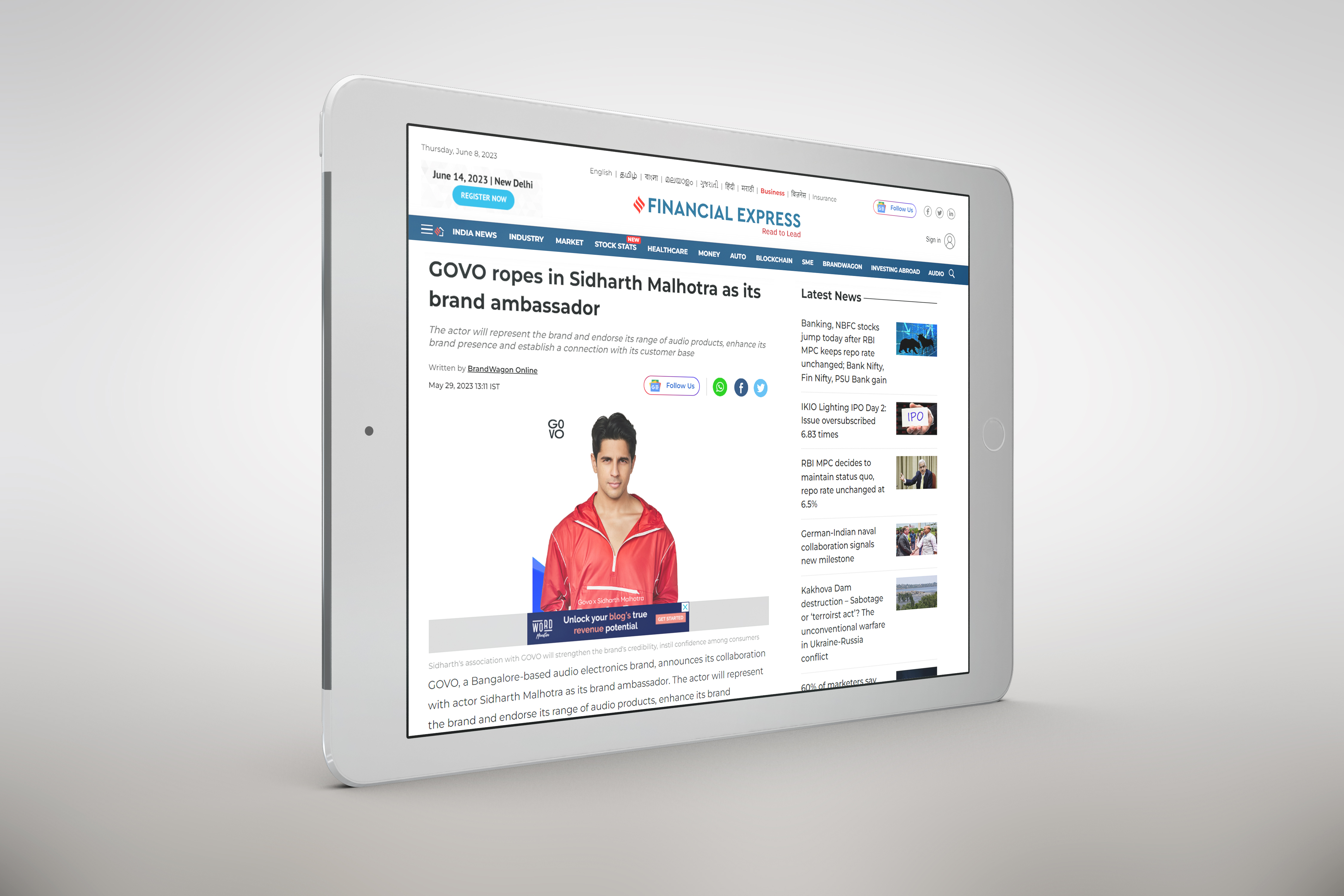 Financial Express
According to an article published in the Financial Express, Govo has chosen Sidharth Malhotra to represent its brand. As a trusted financial news source, the Financial Express reported that the actor's popularity, versatility, and charm align perfectly with Govo's values and aspirations. The publication highlighted that Malhotra's involvement will undoubtedly enhance Govo's brand image and help in reaching a wider audience across India Read more.
Economic Times
The Economic Times, a renowned business publication, also covered the news of Sidharth Malhotra becoming the brand ambassador for Govo. The report emphasized that Govo's decision to sign the Bollywood heartthrob was driven by the actor's immense popularity, especially among the youth. The Economic Times highlighted that this association is expected to bolster Govo's visibility and resonate with the target market, ultimately driving the brand's growth and market presence Read more.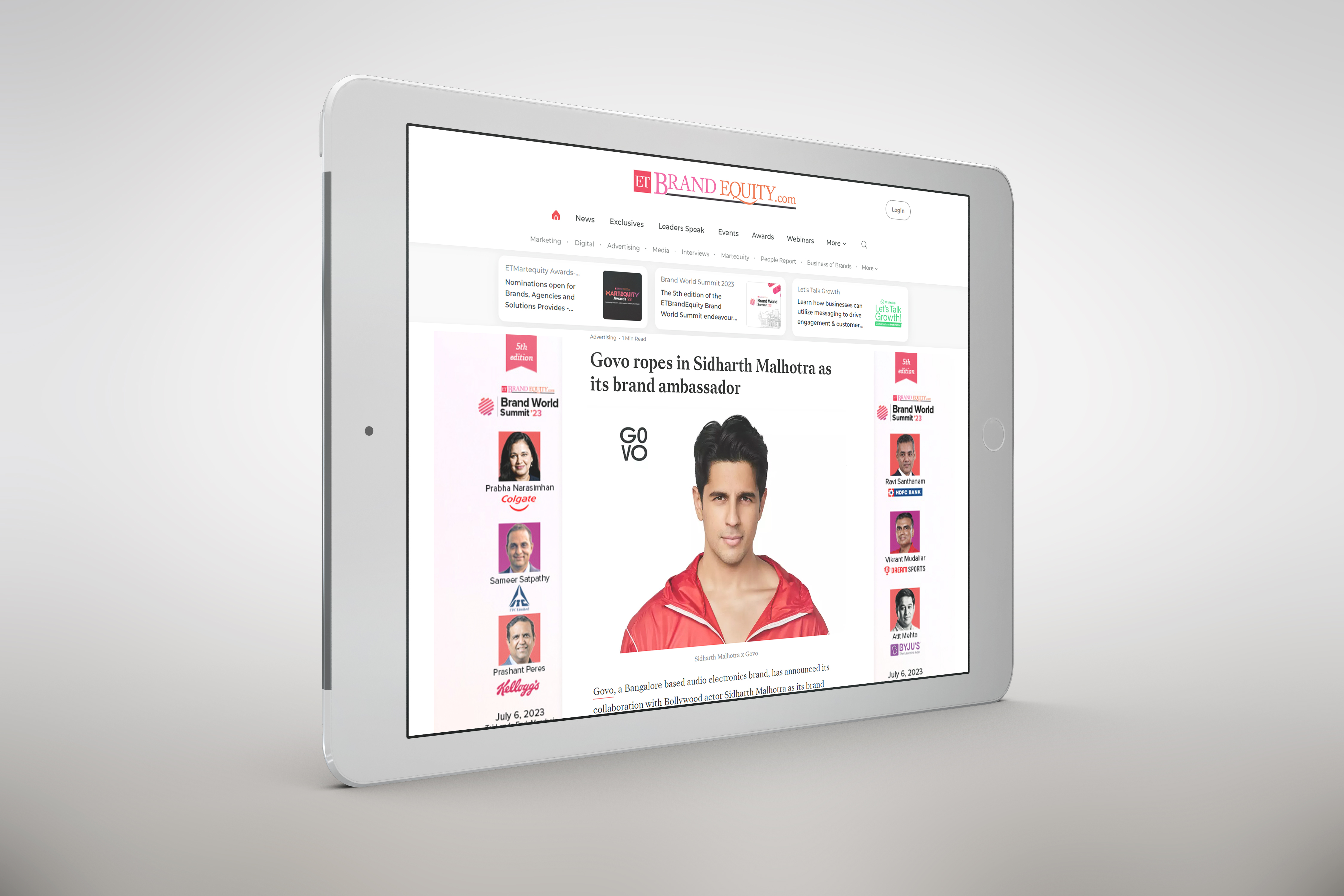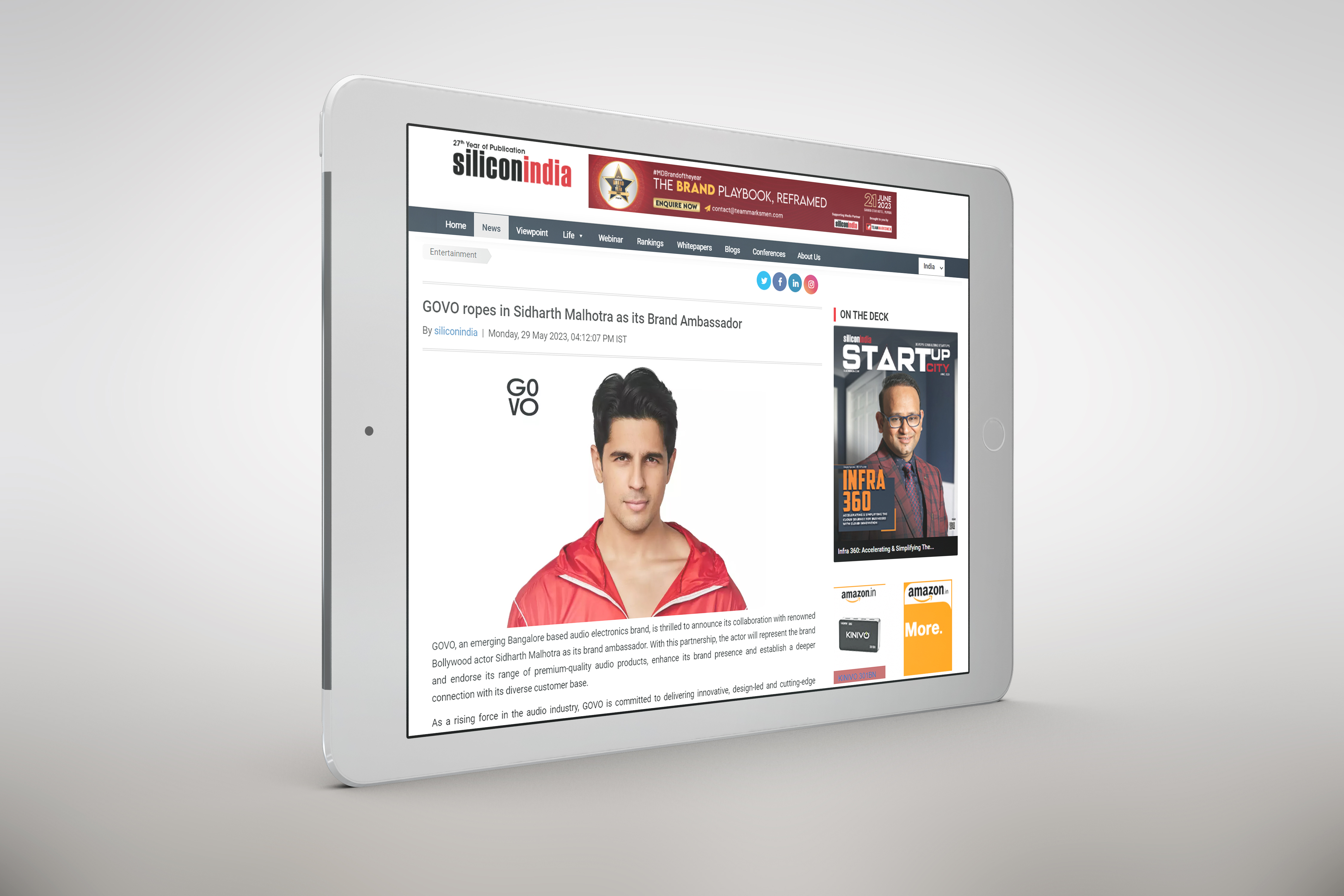 Silicon India
Silicon India, a prominent tech and entertainment news platform, provided comprehensive coverage of Sidharth Malhotra's appointment as the brand ambassador of Govo. The publication underlined the significance of this collaboration for both the actor and the brand. Silicon India reported that Govo's decision to choose Malhotra signifies the company's focus on leveraging his star power to expand its market reach, particularly among tech-savvy audiences Read more.
Campaign India
Campaign India, a leading advertising and marketing news outlet, highlighted Govo's latest move in securing Sidharth Malhotra as its brand ambassador. The article shed light on the strategic nature of this partnership, explaining that Malhotra's strong presence in the entertainment industry aligns well with Govo's brand positioning and target audience. Campaign India recognized the potential of this association to create a lasting impact and generate positive brand awareness for Govo Read more.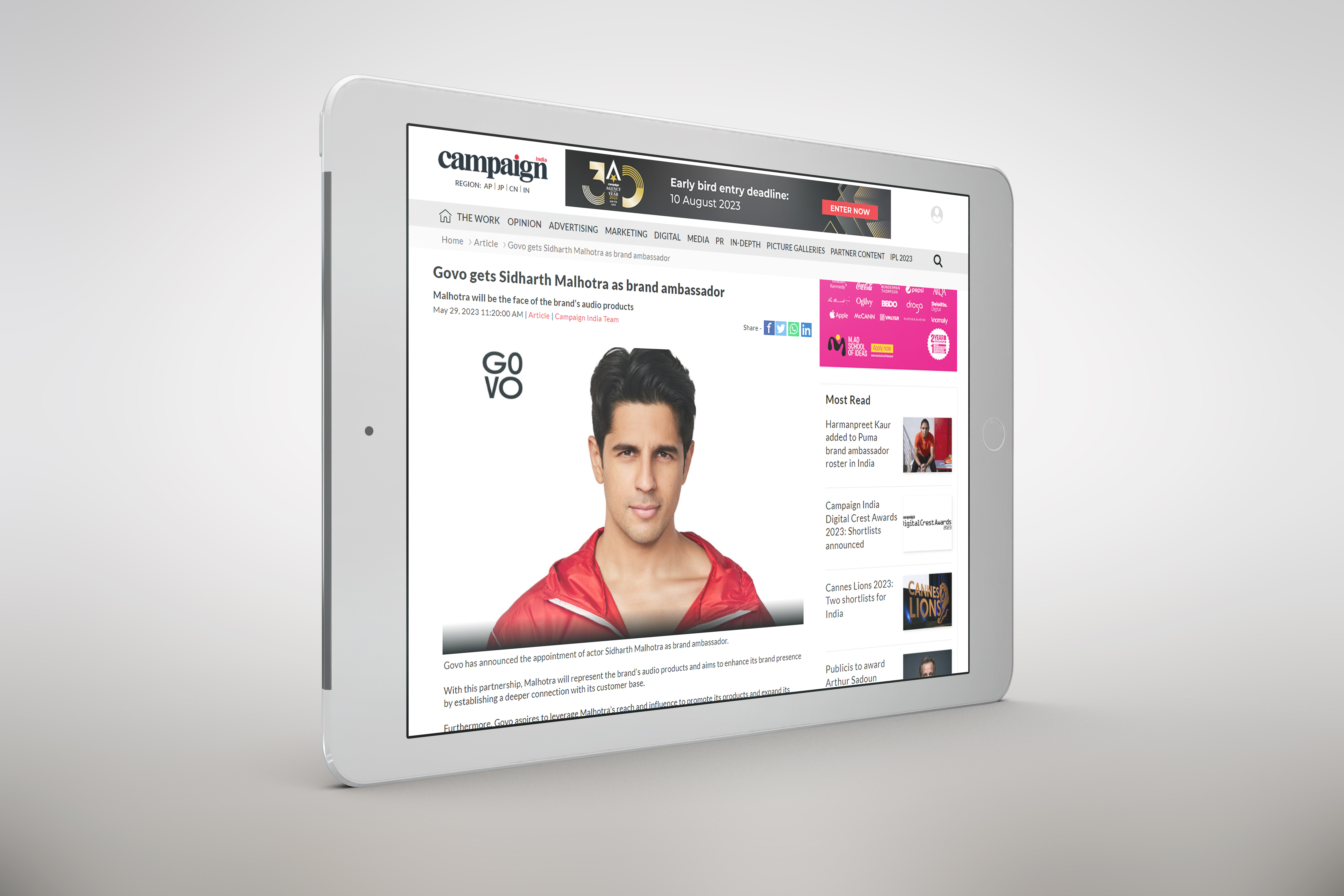 The recent announcement of Sidharth Malhotra's appointment as the brand ambassador for Govo has generated considerable excitement in both the entertainment and advertising sectors. As highlighted by major Indian publications like the Financial Express, Economic Times, Silicon India, and Campaign India, Govo's decision to sign the popular Bollywood actor demonstrates its commitment to leveraging his star power to enhance brand visibility and appeal. With Sidharth Malhotra's charisma and influence, Govo is poised to captivate a larger audience and strengthen its market presence in India.