GoKixx is a wireless earphone cum neckband that is designed to be the first of its kind. GoKixx has been engineered to be completely wireless and can provide up to 12 hours of uninterrupted music playback on a single charge. GoKixx also offers noise cancellation and voice enhancement technology for an enhanced listening experience.
GoKixx is a line of top-quality earphones from GOVO that has been designed to offer the best of both worlds – a wireless earphone and a neckband. GoKixx offers top-notch sound quality with the convenience of being wire-free. The GoKixx design is ergonomic and comfortable for use during workouts, walking, or jogging sessions, as well as indoor workouts such as Zumba, Yoga, or Pilates.
It has built-in noise cancellation features that make it perfect for long flights or noisy commutes. GoKixx lets you enjoy music, podcasts, and even the latest episode of "Game of Thrones" on a crowded subway without anyone knowing what you're watching!
With GoKixx, there are no wires or bulky headpieces getting in your way! Let's take a look into how GoKixx earphones can enhance your sound experience while being affordable.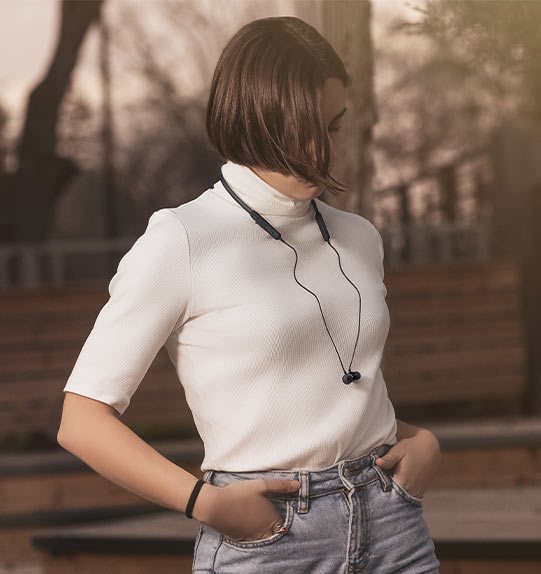 About GOVO GoKixx
GOVO has introduced GoKixx range of wireless earphones to provide superior sound quality to its customers at an affordable price. GoKixx has a wireless earphones cum neckband design – a combination of both! These earphones offer easy portability and convenience using Bluetooth connectivity technology, making them ideal for listening to music on the go or during workouts. GoKixx has been engineered with noise cancellation features that make these earphones perfect for use in noisy environments such as airplanes, crowded subway trains, street corners, etc. It lets you enjoy your favorite songs without hindering others from hearing what you are enjoying!
GoKixx comes equipped with built-in microphones which allow users to take calls while connected to their smartphones wirelessly through a Bluetooth connection. Users can also listen to voice instructions easily, thanks to GoKixx's voice enhancement technology. With that being said, GoKixx has a voice assistant with Google & Siri enabled. This means that GoKixx users can access their voice assistants without ever having to take their phones out of their pockets!
GOVO GoKixx Family
At the moment, there are seven products in the GoKixx family. Each model has been designed keeping in mind a different target audience. GoKixx has something for everyone!
1. GoKixx 620 is the perfect earphone for athletes and active people as it offers great sound quality and a stable fit during workouts.
2. : GoKixx 900 model is designed for travelers who want to enjoy their music without any outside noise interference. It features passive noise cancellation technology that blocks out ambient sounds.
3. GoKixx 421 model offers superior sound quality and bass response at an affordable price range, making it perfect for music lovers.
4. GoKixx 410 model has been designed specifically for students and office workers who need to concentrate while listening to audio content. It comes with an intelligent voice assistant that helps users stay focused on their work or studies.
5. GoKixx 610 is the perfect model for people who want a great sound experience without having to compromise on style. GoKixx 610 offers a trendy and stylish design that is perfect for everyday use.
6. GoKixx 630 model comes with an advanced noise cancellation feature that makes it perfect for long flights or noisy commutes.
7. GoKixx 400 is the latest addition to the family and offers all the features of the GoKixx 400 earphone but has a long battery life! This means that users can enjoy their music without being restricted by battery outages.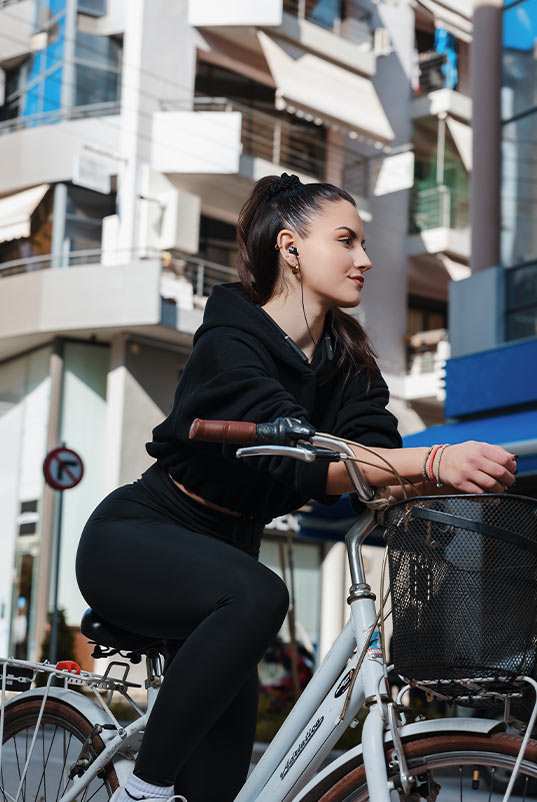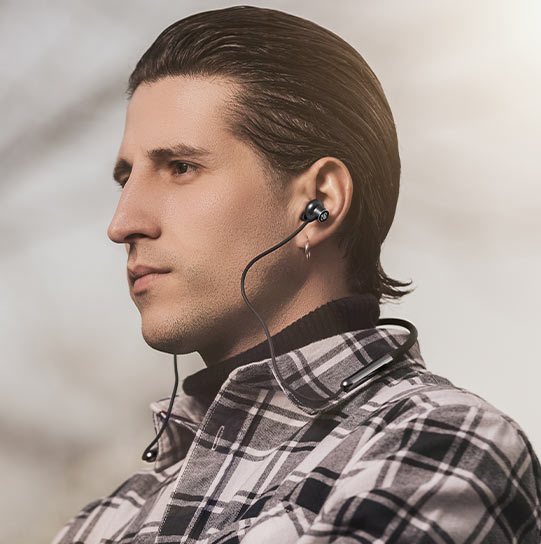 Feature - GOVO GoKixx Sound Quality
GoKixx is designed to deliver a rich, dynamic sound and has been engineered with Dynamic drivers. Dynamic drivers make GoKixx-enabled earphones stand out from the rest of its competitors in terms of sound quality. It enhances bass response as well as treble clarity for an overall enhanced listening experience!
GoKixx's specially made silicone tips make it ideal for use during workouts or sports sessions since they offer a secure fit while being sweatproof and water-resistant. Earwax can build up easily on normal silicone tips, which cause discomfort when used during activities such as running, jogging, working out at the gym, etc.; but not GoKixx – because GoKixx comes equipped with specially made silicone earbuds that helps keep the earphones clean and prevents them from contamination.
Moreover, the ergonomically designed neckband ensures that GoKixx is comfortable to wear for extended periods of time without any pain or discomfort.
Conclusion
With GoKixx, users can experience high-quality sound without any compromise on design or comfort. GoKixx is perfect for athletes, travelers, students, office workers, and general music lovers alike! It comes with a variety of features that make it the perfect audio companion for a range of activities and settings. So what are you waiting for? GO ahead and buy your GoKixx earphones today! Shop us at Amazon or visit our official GOVO store online.