After hunting down the internet and examining each product description, there's one thing we have learned about Bluetooth speakers: there are plenty of excellent options available for general music lovers.
However, it doesn't mean that choosing  the best portable Bluetooth speaker out of the hundreds of options is any easier. So, we have picked a single brand that can be your one-stop solution for the best portable speakers.
The brand is GOVO, and its range of portable speakers is good, affordable, and worth your money. While picking this brand, we considered its dynamic range, audio quality, and other factors like price and utility.
GOVO not only offers one or two but three best portable speakers with the latest Bluetooth connectivity for the music-loving shoppers out there. So, check them all. Before that, know what to consider before purchasing any portable Bluetooth speaker.
Best portable bluetooth speaker: What to consider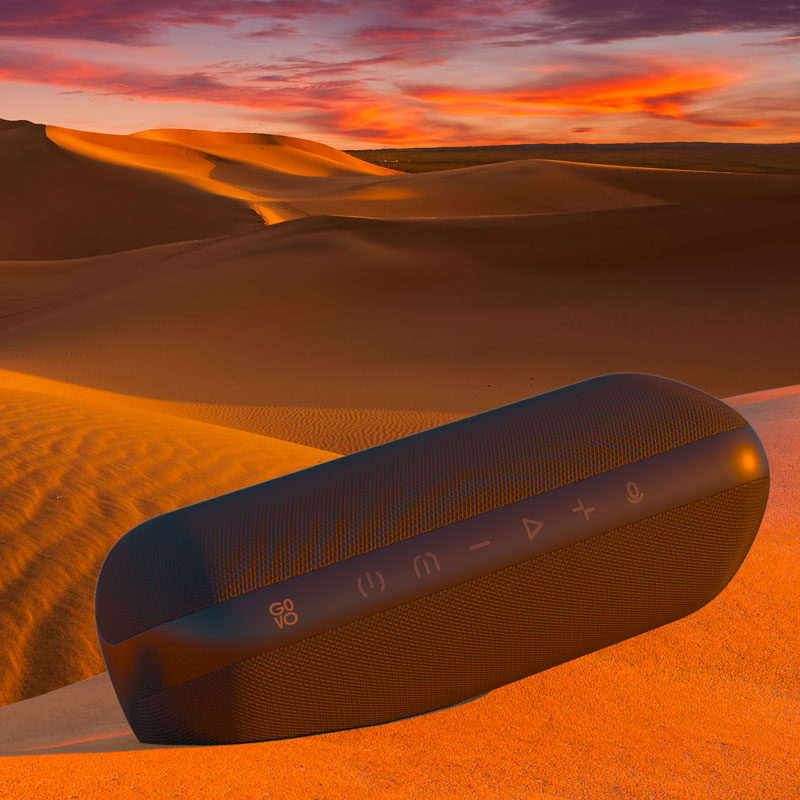 Weather-proofing
Ingress Protection or IP ratings are indicators that you may find on any Bluetooth speaker's specification sheet label. It defines the evaluated resistance of a speaker to both water and solid objects like dust or dirt.
IPX7 is one of the most common ratings that's been a trend these days as it indicates that the speakers are rugged and highly resistant. So, choose a Bluetooth speaker that's IPX7 water-resistant to make sure it's okay in the rain, pool, or any harsh environment.
Battery Life
This article focuses on portable Bluetooth speakers, and although "portable" can be a similar term, these gadgets are typically designed for individuals who are likely to spend time away from any power outlet.
Nowadays, many brands may claim that 12 hours of battery life is enough for you, don't fall for that. The more battery life, the better. In fact, brands like GOVO introduces the best-in-class portable speakers with 20-25 hours of battery life at reasonable prices.
So, why not go for much better options? Think.
Bluetooth Range
Bluetooth range is crucial for all potential Bluetooth speaker buyers. You must buy a Bluetooth speaker that comes with the latest Bluetooth Technology, at least Bluetooth V5.0.
Ensure the Bluetooth feature provides up to 30 feet of seamless wireless connectivity. It must work properly and seamlessly outdoors and in an open environment.
Latency
It's crucial for those who need a portable speaker for their PC setup or a mini soundbar solution for their room. You must choose a portable speaker with the lowest possible latency to avoid issues with lip-syncing and more.
However, you're in luck as most brands like GOVO don't have reports of such problems yet. Do you need a speaker for video playback? Do you need to use the speaker frequently? If so, choose the gadget with low latency codecs and the latest Bluetooth versions (V5.0 or V5.1).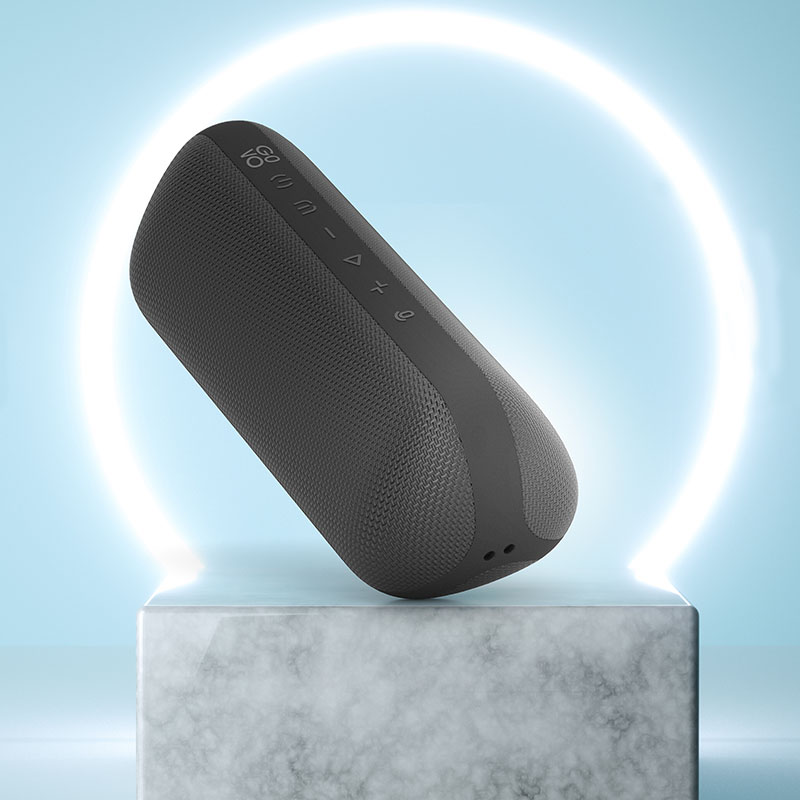 Portable speakers at Govo
| | | | | | |
| --- | --- | --- | --- | --- | --- |
| Portable Bluetooth Speakers | Battery Life | Driver Size | Charging Time | IP Rating | Price |
| | 25 hours | 48mm | 4 hours | IPX7 | ₹2,499 |
| | 15 hours | 40mm | 3.5 hours | IPX7 | ₹999 |
| | 15 hours | 40mm | 3.5 hours | IPX7 | ₹999 |
GoCrush 900
Specifications:
Bluetooth: V5.0
Battery life: 25 hours
Waterproof Rating: IPX7
Peak Power: 18 Watt
Weight: 490g
Material: ABS & Fabric
Connectivity: AUX, Micro SD, TWS
Charging type: Type C
Are you searching for an ultra-portable Bluetooth speaker at a reasonable price?
If so, your search ends here with the GOVO GOCRUSH 900. This excellent portable speaker will elevate your music listening experience with decent volume while fitting into your budget.
With a powerful, dynamic 48mm driver, it ensures a next-level deep bass and pro audio quality experience. The volume you get in terms of the price is something that makes this GOVO speaker so special.
Whether you're relaxing in the park or exploring the city on your bike, this speaker can be your forever companion due to its ultra-portability and excellent volume.
The ABS and Fabric Premium build quality makes it sturdy, durable, and ideal for adventures like hiking, camping, or road trips. It takes only four hours of charging time to ensure optimal battery support for the next 25 hours. Isn't that great?
Furthermore, it comes with multiple inputs, including Bluetooth 5.0, Aux, and Micro SD. Also, it supports voice assistants for both Android and iOS devices while being IPX7 water, sweat, and dust resistant.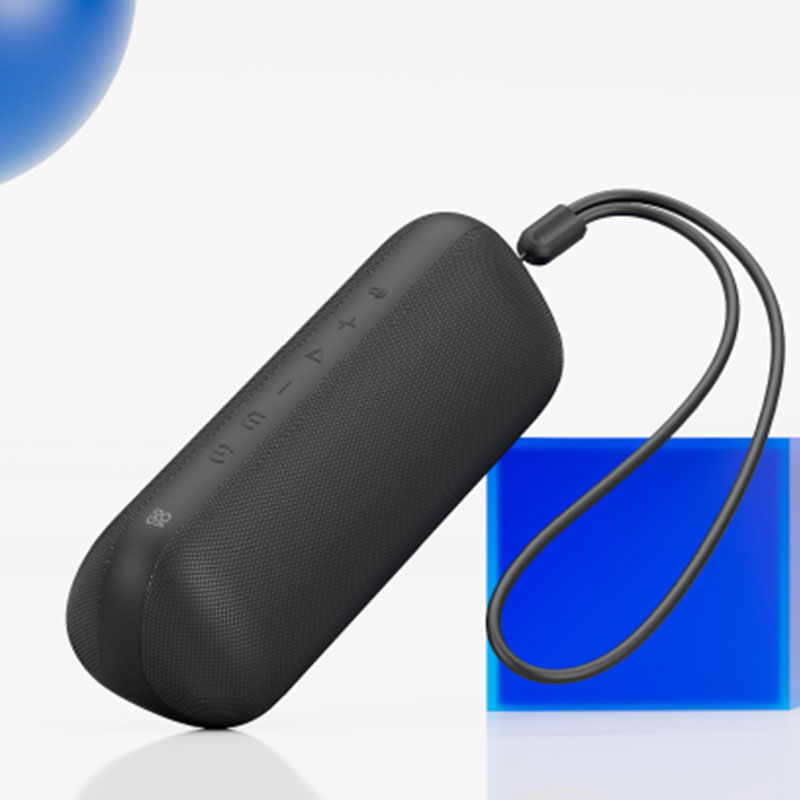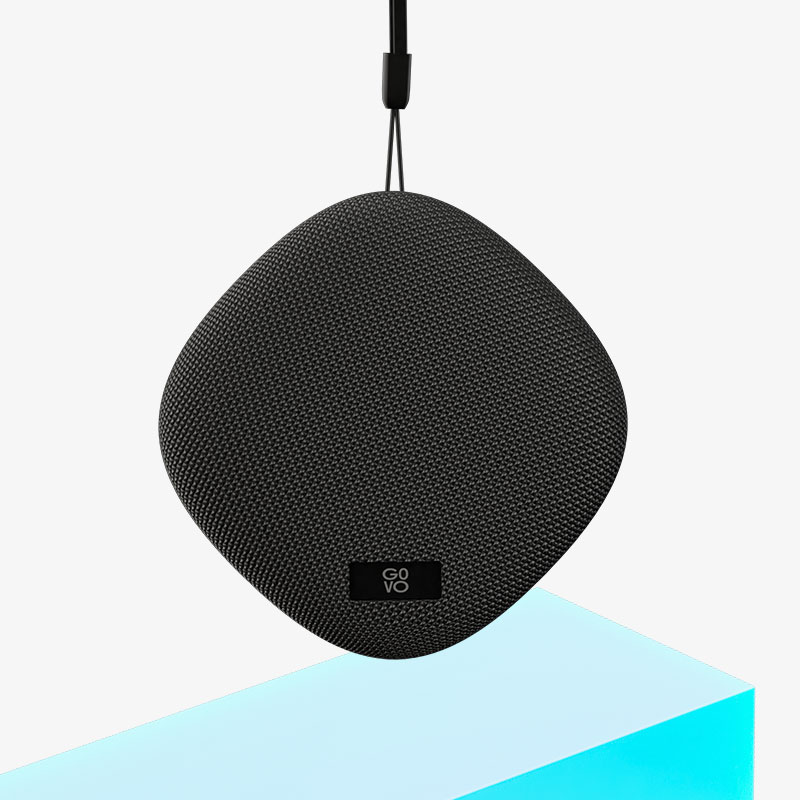 GoCrush 421
Specifications:
Bluetooth: V5.0
Battery life: 15 hours
Waterproof Rating: IPX7
Peak Power: 5 Watt
Weight: 200g
Material: ABS & Fabric
Connectivity: AUX, Micro SD, TWS
Charging type: Micro USB
The GOCRUSH 410 is a lightweight yet powerful Bluetooth speaker from the house of GOVO. This portable speaker ensures the best-in-class sound quality within its size range. The attractive, square-shaped speaker has a little strap that can be attached to most things with the help of a carabiner.
And with an IPX7 rating on the top of the ABS & Fabric premium-build design, it can be your companion almost anywhere and survive at its best. The audio quality is a blessing to the ears as it's powerful, punchy, and impactful enough for what you'd expect at such a price range.
You can easily connect or pair this GOVO speaker with any other device via Bluetooth (5.0), Aux cable, or Micro SD.
GoCrush 410
Specifications:
Bluetooth: V5.0
Battery life: 15 hours
Waterproof Rating: IPX7
Peak Power: 4 Watt
Weight: 180g
Material: ABS & Fabric
Connectivity: AUX, Micro SD, TWS
Charging type: Micro USB
If you need something with powerful, long-range sound at a reasonable price range, go with the GOCRUSH 410 from GOVO. The excellent speaker offers a carry strap, up to 15 hours of runtime, an aux input, and a port for charging the gadget.
Thanks to its advanced chipset and 40mm driver, you enjoy true audio and deep bass. Moreover, this Bluetooth speaker from GOVO comes with a voice assistant for both Android (Google) and iOS (Siri) users. The IPX7 rating proves that it is highly protective and resistant to water, dirt, dust, sweat, and other solid substances.
Whether it's audio quality, durability, portability, or affordability, this GOCRUSH model covers all your needs.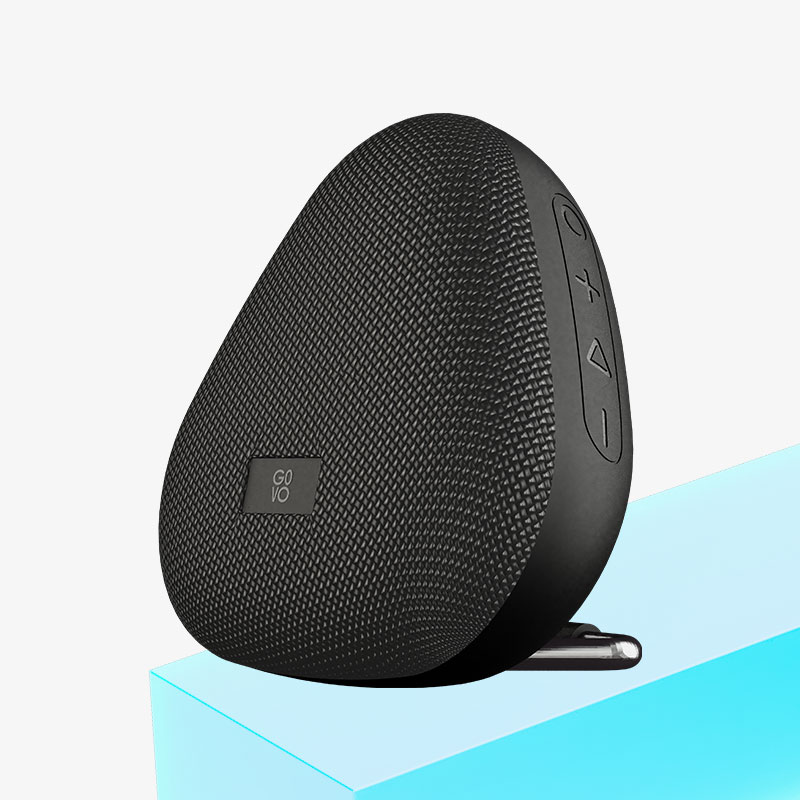 Ending Note
So, get the most out of this comprehensive guide to pick one of the best portable Bluetooth speakers from the renowned brand - GOVO. Make sure you choose the speaker that fits your budget while meeting all your requirements. 
Happy Shopping!