Are you hunting down the internet to find a Bluetooth earphone with the best battery backup? Is there nothing that seems reasonable to you? 
Well, take no worries as your search ends here. To meet your needs and expectations, GOVO brings the best battery backup Bluetooth earphones to the table.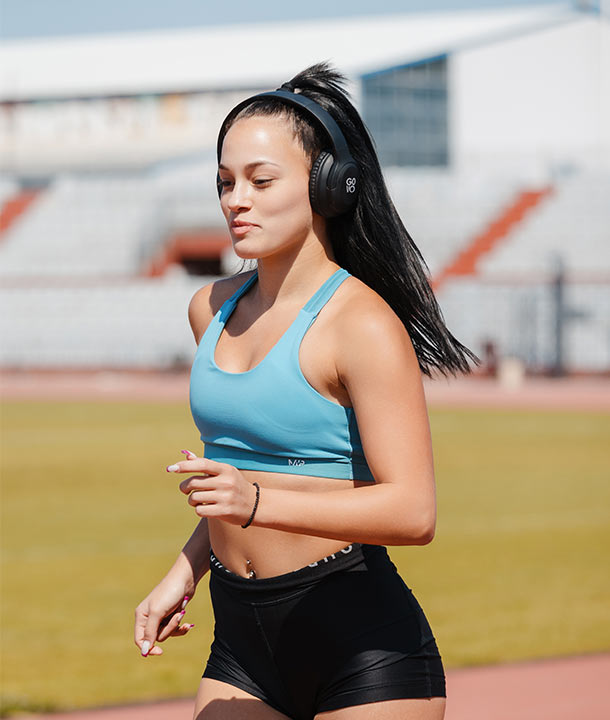 Best Battery Backup Bluetooth Earphones
Bluetooth earphones with neckband design make your perfect music companion. If you love listening to music in the gym or on public transport, then these headphones are the right choice for you. 
Although Bluetooth technology enables seamless connectivity and alleviates the need for wires, its battery needs to stay charged to continue running. 
This is where you need a Bluetooth earphone with the best battery backup, and nothing can be better than GOVO in this situation. GOVO has emerged as a prestigious brand thanks to its excellent, long-lasting battery life. 
Imagine charging your headphones for only 2 hours and enjoying seamless music streaming for the next 15-20 hours? Seems impossible, right? 
Well, not anymore. With a high-power battery, the GOVO Bluetooth earphones ensure extended music playtime. Another plus point is that you can access all these benefits from GOVO at an affordable price. 
So, GOVO has introduced an excellent range of the best battery backup Bluetooth earphones in India with type-C charger input. 
So, check them all. 
BEST BATTERY BACKUP BLUETOOTH EARPHONES IN INDIA
Get rid of the hassles of untangling wires whenever you need to listen to music with the Gokixx 620 from GOVO. Its Bluetooth V5.0 Technology ensures seamless wireless connectivity till 30 feet to let you enjoy interruption-free music. 
This Gokixx model offers up to 20 hours of playback time when it's fully charged and lets you enjoy your favorite tunes all day long. It only takes 2 hours to reach its 100% charge mark, which is excellent. Ten minutes of charge will let you run the Gokixx model for the next 1.5 hours. 
Isn't that great? No more trouble when you're in a rush as ten minutes of charge can let you enjoy music throughout the road journey.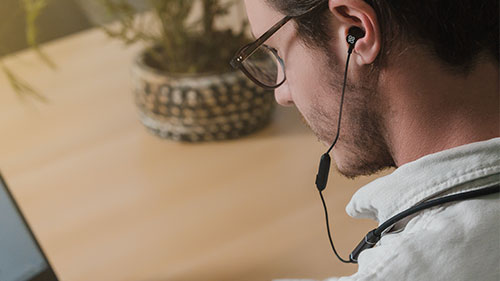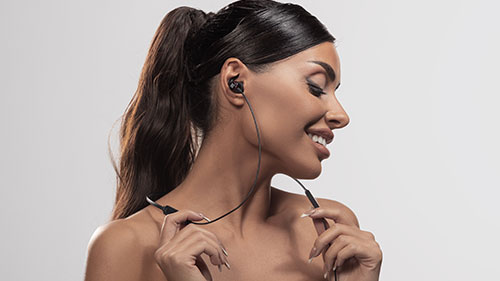 Gokixx 400 has become a top-priority option for Bluetooth earphone lovers with sound quality that makes them want to sing along. 
With only 1.5 hours of charge, it can deliver up to 8 hours of music playtime, thanks to its Fast Charge Technology. It's the best you can get in the market at affordable prices. 
The Gokixx model comes with a type C charging port, enabling easy charging. It ensures seamless wireless connectivity with the latest Bluetooth 5.0 technology. The 100 mAh battery power, when combined with the passive noise cancellation technology, offers incredible sound quality. 
The Gokixx 610 has grabbed market attention ever since its launch. It has become a popular gadget choice among audiophiles as it offers up to 12 hours of music playtime at a budget-friendly price. It lets you listen to your favorite playlist at a stretch without interruption. 
Thanks to its XXL driver and bass-boosted sound engineering, your ears will be blessed with crystal clear sound and music. Its micro USB charging type lets you enjoy all-night music streaming. If you're in a rush but need your headphones, don't worry. 
This Gokixx model takes only ten minutes of charging to offer up to 1.5 hours of interruption-free usage.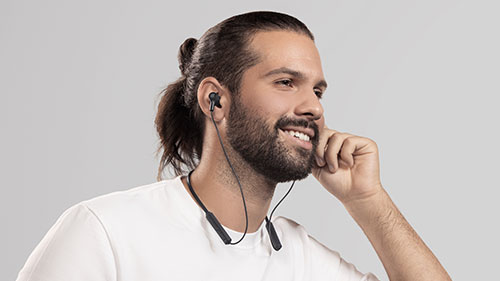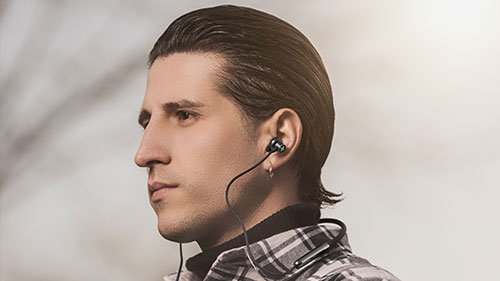 The Gokixx 900 is one of the most in-demand and popular GOVO models in the market. The neckband earphone needs only 1 hour of charging to deliver up to 12 hours of music playtime. 
The headphone offers up to 15 hours of standby time, which is excellent. At a reasonable price, this Gokixx earphone ensures premium-quality, crystal clear sound, Bluetooth 5.0 wireless connectivity, and extended battery life support. 
If you're still considering options for your next earphone purchase, add this model to your wish list. 
The GOVO Gokixx 651 is the best battery backup Bluetooth earphone from the range of options available at GOVO. This excellent model takes only 10 minutes of fast charging to deliver 10 hours of music playback time. Isn't that great? 
Charging it for 20 minutes will help you achieve 100% charge, letting you run the earphones all night long for the next 20 hours. Its powerful 12mm driver & chipset is all you need to enjoy deep bass and PRO audio quality. 
Equipped with passive noise cancellation technology, it takes your music listening experience to the next level.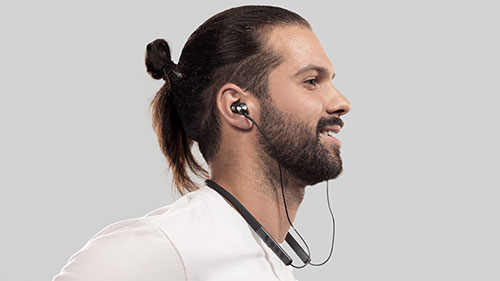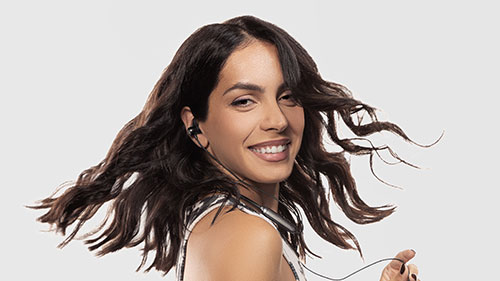 The Gokixx 421 comes with a 120 mAh power battery that's too young to die. Equipped with powerful dynamic large drivers, it offers crystal clear sound quality that will make you wanna sing and dance. 
Thanks to its Fast Charge Technology, with 2 hours of charging, you get up to 10 hours of music playtime. Aside from the ergonomic design, the Gokixx model's wireless Bluetooth 5.0 connectivity enhances its appeal and demand in the market. 
Its IPX5 water and sweat-resistant features make it ideal for your jogging or gym sessions. 
Are you someone who's always busy and on the go? If so, the Gokixx 630 is the right choice for your all-time music, calling, and entertainment needs. Its wireless Bluetooth 5.0 technology with dual pairing feature enables you to connect multiple devices for seamless usage. 
Plus, its flexible silicone build and IPX5 water-resistant feature lets you enjoy convenient and stress-free usage anytime, anywhere. The Gokixx 630 offers up to 10 hours of playback time with only one hour of charge. From long battery life to exceptional sound quality at a reasonable price, it offers it all.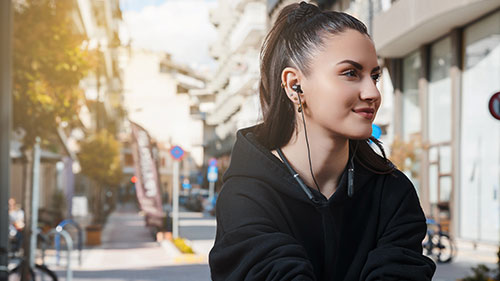 ENDING NOTE 
So, check the battery life status of each GOVO model and pick the one that best suits your budget and feature needs. All the best!