A 5.1 surround sound system leverages the power of one subwoofer channel and five audio channels. This sound system is mostly utilized in home theater systems, and the DVDs are frequently recorded in audio encoding technology (version 5.1). 
Today, the world is more about convenience and aesthetics, and soundbars using 5.1 surround systems are the best way to meet the market needs and demands. You should know more about the soundbars that come with this surround sound system, but before that, let's learn what 5.1 audio is, how it is different from 2.1 audio, and which is the best 5.1 home theater system in India. 
So, let's start.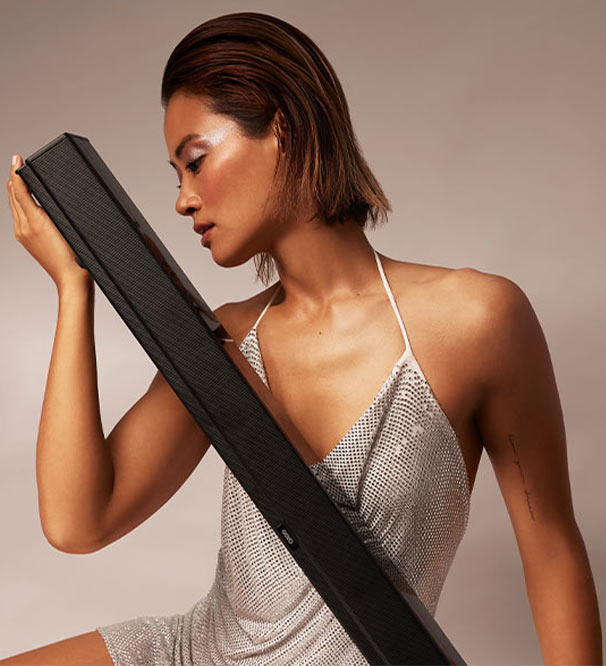 What Is 5.1 Audio?
If you are still scouring the internet to find "what is 5.1 audio," your search ends here. It is the most commonly used name for the surround sound multichannel audio systems with six channels. Now, when it comes to both home theaters and commercial cinemas, the 5.1 surround sound stands out as the most commonly used layout.
This surround sound system leverages one low-frequency effects channel and five full bandwidth channels. Also, it's imperative to know that any digital broadcast and music comprises 5.1 as its standard surround sound element for audio. 
How Many Speakers Are There In A 5.1 Audio System?
When it comes to the number of speakers in a 5.1 audio system, you should know that there are six speakers, including one subwoofer and five audio channels. Every 5.1 home theater system comes with these same speakers: 
Front Right
Front Left
Central Speaker
Rear Right 
Rear Left
Subwoofer 
5.1 Surround Sound Conditions
The 5.1 surround channel sound is generated after the accomplishment of the following conditions: 
The 5.1 channel surround sound must be used to record the disc.
The audio system must stay connected to the soundbar, and it should work properly.
You must connect the soundbar or the DVD player with the correct amplifier ports.
There should be a "5.1" mark on the outside of the disc that is being played.
You must set the Audio Output to Bitstream from the Setup Menu. 
Note: The subwoofer's location can vary based on the choice and preference of the listener's entertainment. The ideal place to locate the subwoofer is either on the listener's rear or front sides.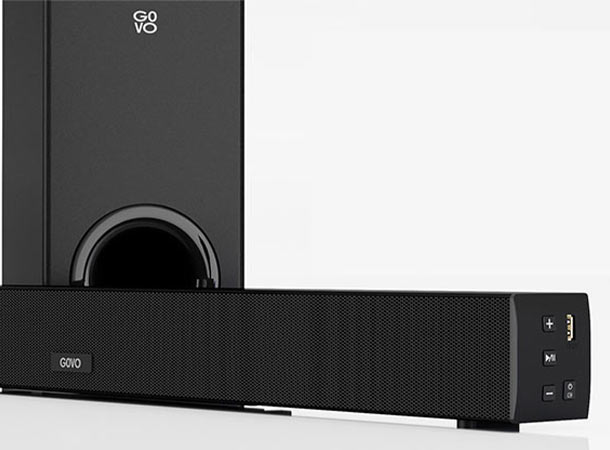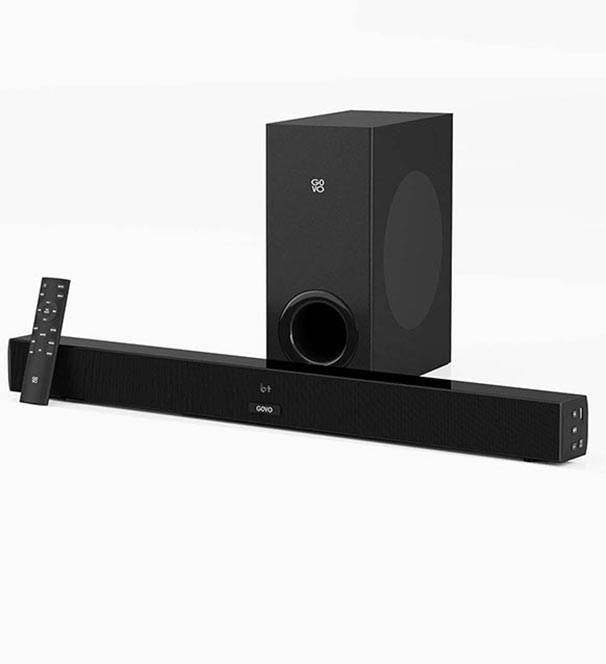 Difference Between 2.1 And 5.1 Speakers
After you purchase the dream TV you always wanted, your next great challenge will be finding a sound system that will be an equal match. Even the most feature-rich, state-of-the-art TVs deal with uninspiring and bland speakers. 
The best and most common way to boost your entertainment centers is by having soundbar systems. However, you may think about what to buy and what's the basic difference between 2.1 and 5.1 speakers. Here's your answer. 
A 2.1 soundbar system comes with one subwoofer and two speakers (typically a right and left channel). On the other hand, a 5.1 soundbar system comes with one subwoofer and five speakers (typically a front right, front left, rear right, rear left, and a front center channel). 
The front channels in the soundbar are all built-in channels, while the rear channels are typically separate speakers. When it comes to sound quality and surround sound experience, both are equal. 
Whether you need to go for a 2.1 or a 5.1 you would have to decide basis your spatial conditions and your budget. 
A 5.1 channel home theater would provide the best home theater experience but it is pricer than the 2.1 channel home theater systems 
Our Sounbar buying guide should help you make the right choice and if you want to go with the 2.1 channel speakers then search no more cause we have got the best listed down below
Soundbar With Best Audio Systems
Soundbars from the collection of GOVO come with the best audio channels specially incorporated to elevate your TV viewing and home theater experience. All the soundbar models from GOVO's collection resemble affordability, quality, and convenience. 
These models assure delivering the best-in-class sound quality performance to boost your TV screening experience. GOVO understands the need for a home theater system at a budget-friendly price and thus introduces some impressive and state-of-the-art soundbars as the solution.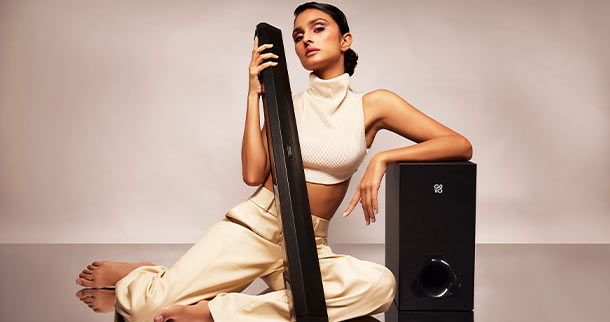 GOVO Soundbar

Special Features

Price

4 x 2in explosive drivers for surround sound
2.0 Channel
Manual adjustment of treble and bass
Sleek glossy premium finish with LED Display

₹4,499

60 Watt RMS DSP enabled signature sound.
2.0 Channel
One-year free warranty
Soundbar with 3D Surround sound output.

₹5,499

2 x 2.25in explosive drivers for surround sound.
2.1 Channel
100 Watt RMS DSP enabled signature sound.
HDMI, AUX, Optical and USB connectors available.

₹6,499

Bluetooth V5.0 wireless connectivity available
2.1 Channel.
100 Watt RMS DSP enabled signature sound.
2 x 2.25in explosive drivers for surround sound.

₹6,999

4 x 2.25in explosive drivers for surround sound.
2.1 Channel
Switch through Movies, Music, News and 3D sound modes. 

HDMI, AUX, Optical and USB connectors available.

₹7,999

Soundbar with 3D Surround sound output.
2.1 Channel
Sleek glossy premium finish with LED Display.
120 Watt RMS DSP enabled signature sound.

₹8,999