There's no denying that Bluetooth headphones have become the ultimate gadget for next-level music streaming in 2023. Besides being wireless that lets you carry them anywhere, anytime, these headphones assure high-quality sound performance. 
While purchasing a Bluetooth headphone, remember that there's no perfect headphone. The idea behind picking the right Bluetooth headset that serves all your needs well is to first determine what you actually want. 
Today, you'll learn all the essential features of headphones in 2023 that you must consider looking for before investing in a Bluetooth earphone. So, continue reading.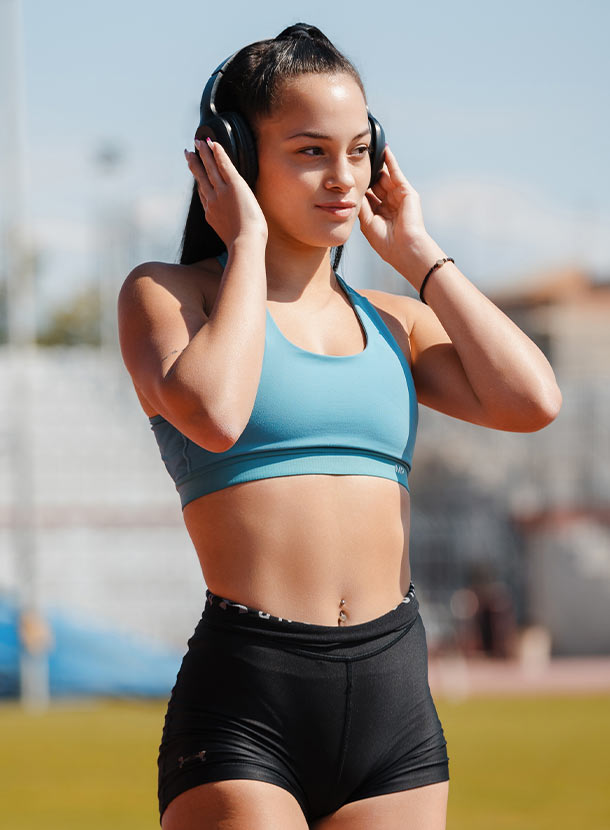 NOISE CANCELLATION
Noise cancellation is of two types: active noise cancellation and passive noise cancellation. Both are equally good, and you must choose Bluetooth headphones with at least one of these noise cancellation types as its feature. 
Experts recommend purchasing Passive Noise Canceling headphones as the enhanced feature alleviates or significantly reduces the unwanted external noise to let you listen to what you hear without any disturbance. 
Whether you're stuck in traffic or at your workplace, this feature will keep the ambient noise out of your ears to let you hear what you want. Almost every person purchases Bluetooth headphones for the noise cancellation feature, and here GOVO Bluetooth Headphones is one of those brand products with such an amazing feature. 
SOUND TECHNOLOGY
You must aim at choosing a Bluetooth headphone that features advanced sound quality performance, low latency, and the ability to withstand good fault tolerance.
Furthermore, if the earphone features sound technology with 90dB, consider it enough to enjoy a strong and deep sound for your immersive and next-level music listening experience. If you're a music lover, you must look for headphones with at least a 40mm big dynamic driver speaker unit. 
It will let you enjoy a dynamic and immersive music streaming experience with every beat making you feel like dancing. Look for Bluetooth headphones with triband balance adjustment and a dynamic diaphragm as they will ensure excellent sound quality. 
After all, the better the sound, the more enjoyable the headphones are. 
BUTTON CONTROLS
Button controls are one of the most crucial features of earphones that one must never overlook. The buttons on the Bluetooth headphones are endowed with an insightful and easily accessible control. 
In general, the complete button controls on a piece of headphones may take in: pause, hand-up, answer, play, sound up, sound down, noise cancelation, etc. 
Having a Bluetooth headphone that features an easy-to-use range of controls and buttons will not only ensure a better, seamless music streaming but also provide a convenient experience. So, check for the button controls, see if they're easily accessible, and then make your purchase decision. 
LONG BATTERY LIFE
There is no doubt that the battery life of the Bluetooth headphone plays a key role in determining whether it's the right choice or not. A Bluetooth headphone should always come with good battery life; if not, consider it a red flag. 
If we talk about the GOVO GOBOLD 600, the bluetooth headphones ensure up to 15 hours of non-stop music playtime . It alleviates the stress about charging when you're traveling somewhere. 
So, you must consider Bluetooth headphones with the best and prolonged battery life, just like GOVO, to ensure uninterrupted and seamless music streaming without worrying about battery drainage.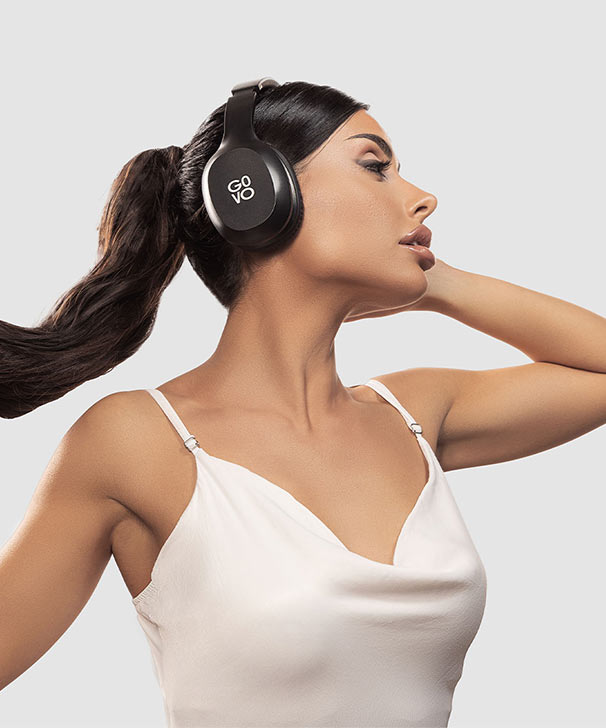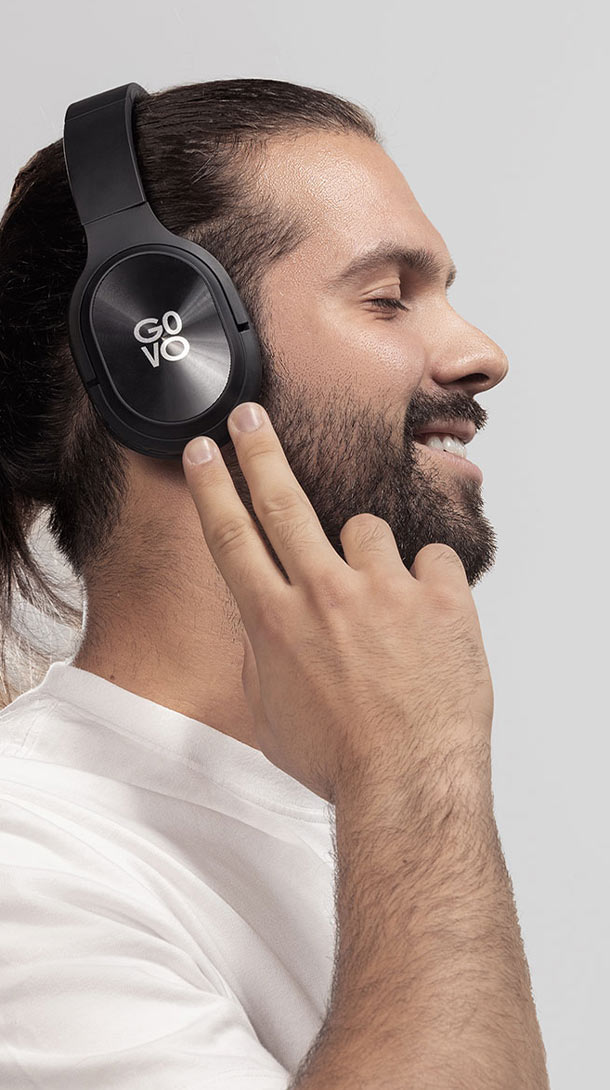 MICROPHONE & BLUETOOTH
The best-in-class Bluetooth headphones have a microphone, and you should know it. However, to make your investment worthwhile, you should pick a headphone featuring a premium-quality integrated microphone for seamless, hands-free calls that are ideal for keeping you away from wires.
 The experts recommend that Bluetooth headphones with Bluetooth 5.0 technology ensure up to 30 feet of the fast, constant, and seamless connectivity with Bluetooth-enabled devices. 
MATERIALS
The durability of your Bluetooth headphones mostly depends on the material it's made up of and how you take care of them. You must consider the one made of premium quality fabric material to enjoy prolonged use of the gadget. 
COMPACT AND STURDY DESIGN
You must consider headphones featuring foldable and comfortable earmuffs and a strong structure. Your headphones must be portable and should enable you to carry them anywhere easily for music streaming hours. 
Also, ensure the headphones are made of premium fabric material that provides excellent sturdiness and elegant design. The look of your headphones also matters, and that's why consider the one featuring a sleek and radiant design that appeals to the masses. 
WATER-RESISTANT
Make sure you pick a Bluetooth headphone that features excellent water resistance. The experts recommend buying headphones that are IPX rated for water resistance. For instance, the best-in-class Bluetooth headphones from brands like GOVO come with an IPX5 rating for splash-proof water resistance. 
This is an important feature to consider, especially if you plan to wear them at the gym or a clustered public transport. So, when buying headphones, make sure they're either IPX5 rated or IPX7 rated (even better)!
ENDING NOTE
So, consider all these vital features of headphones before making any purchase. To make your search and purchase decision easier, we'd recommend looking for the Bluetooth headphones offered by GOVO, as they all meet up these feature requirements and stand out from competitors in terms of price and quality.