Music is the essence of a happy, peaceful life. Today, music has become an essential part of your everyday routine. 
From your daily commute to school/office to your intense workout sessions to your self-relaxing time at home, music will always uplift your mood. You use the best music streaming platform for high-quality audio and an ad-free experience. 
So, why compromise on the headphone technology? Why use something outdated and from a less reputed brand? The time has come when you have to not only leave the hassles of wires but go truly wireless. 
You must choose the best TWS or True Wireless Stereo earbuds from the best brand in business: GOVO! If budget is an issue, take no worries as GOVO introduces a range of best TWS under ₹2500 in the market. 
So, continue reading to explore all about GOVO's top TWS earbuds.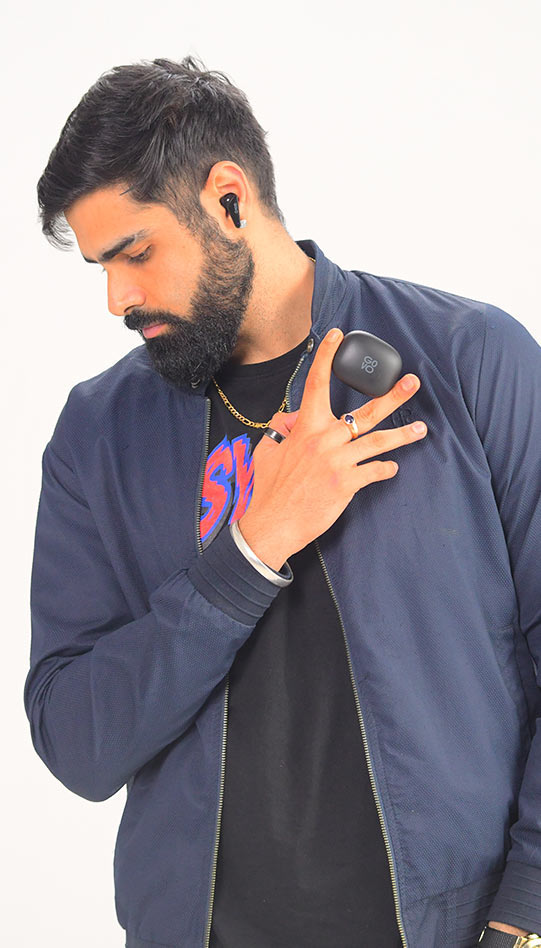 Best TWS Under ₹2500: Worth Your Money
The Indian gadget market is full of top-class TWS earbud options. Amid the numerous options available, GOVO stands out as the best brand for TWS earbuds, and there are many reasons behind that. Every money spent on a GOVO earbud is worth it, and here's why: 
Design: The GOVO TWS earbuds come in different shapes, sizes, and aesthetics. These earbuds come with a sleeky, stylish, lightweight, and visually-appealing design to make sure your design needs meet your budget. 
Case: The case of GOVO earbuds are made of premium aluminum, which makes them sturdy and durable. It also helps you charge the earbuds quickly. 
User-Friendliness: With easy-to-use, multifunction buttons, the user-friendly earbuds from GOVO lets you enjoy the best-in-class sound quality. 
Hands-Free Calling: The best TWS under 2500 ensures hands-free calling while enabling you to handle the music. The GOVO earbuds come with an excellent built-in microphone to ensure the outgoing audio is always clear and understandable. 
Water Resistance: The top earbud models from the best brands like GOVO are sweatproof and waterproof. How to believe so? Well, all their products are IPX5 rated, which is enough to prove their water resistance capability. 
Battery Life: If you buy a TWS earbud from GOVO, there's one thing you will definitely get: prolonged battery life. At an affordable range, you'll get to enjoy 15-33 hours of music playtime. So, still, wondering whether it's worth the money? Of course, it is!
Bluetooth Connectivity: The best TWS earbuds eliminate the hassles involved in untangling wires and let you enjoy the power of seamless wireless connectivity via the latest Bluetooth technology. 
Best TWS Earbuds Under ₹2500
Best Sports Earbuds

Battery Life

Driver Size

Price

Still feeling confused with so many features and types of earbuds available in the market, it becomes such a daunting task to pick the best one for you, but our earbuds buying guide should help you to pick the right pair.